Your Jewelry Designer
About Bene Alexander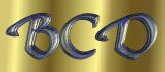 Bene Caindoy Alexander was born in Tabon Tabon, Leyte, Philippines on October 11, 1965.

Her father was Chinese and an immigrant to the Philippines. He was a jewelry designer / importer, unforunately he passed away about the time of Bene's birth, however she always loved his unique creations. She realized she had a talent for creating jewerly and this gave her a connection with his memory.
After a difficult early relationship with her Filipino mother, she struck out on her own at the young age of 16 moving to Japan to work. She continued making jewelry while living off and on in Japan for over 12 years.
After returning to the Philippines, she continued making jewelry and rugs which were sold in the metro Manila area. In 1996, she met and married her current husband, Jim Alexander while he was on vacation from working in Riyad, Saudi Arabia. In 1998, she move to the US from Saudi Arabia when Jim's contract was finished. She recently started making jewelry here in the US.
She has a keen eye for simple but elegant designs and hopes that people are truly happy with her creations.

If you acquire any of her designs and ever have difficulty with them, please use the "contact us" link and let us know, so your item can be repaired.

Thank you for visiting Bene's Custom Designs